Vee's Vision Photography
616 44th Street Blyn, NYC. 11220
Hours:
Monday - Friday 9am – 2pm
Saturday Closed
Sunday 10am – 8pm
Company Details:
Established in 2012.
Vee's Vision Photography specializes in unique and artistic portraiture in a friendly atmosphere. From retouching to printing and framing, this is a full service studio available to photograph maternity sessions, family portraits, and sexy boudoir sessions.
What to expect when arriving to the studio:
Vee's Vision Photography studio is located directly across the street from a land marked park with an amazing view of the Manhattan skyline. The studio is at the top floor of the 100 year old yellow brick townhouse. Clients enjoy light refreshments before each in-studio session.
What to expect in most packaged portrait photo session:
Vee's Vision Photography studio offers sessions from 45 minutes to full-8-hour-day photo packages. After the photography session, Vanessa will edit out the best-of-the-best images from the session. She will post them to a password protected, proofing web link 2 weeks after the session. Once images are chosen for printing and retouching, Vanessa will mail the beautiful picture prints to you with the digital photos (from proofing website) on USB drive.
Appointment only. Please call or email Vanessa for scheduling time and to get price quote.
Vanessa is a classically trained artist and photographer. She earned her BFA in photography at the Savannah College of Art and Design (SCAD). Before shooting portraits, Vanessa has over 10 years of experience photographing and retouching for print publications and e-commerce.
Creating beautiful art is her motivation. When it comes to photography, the focus is on textures, tones, and design. The goal is to create an artistic portrait; something aesthetically pleasing and poetic to both her and her clients.
Vanessa also teaches the Digital Darkroom PH171-15A at the Fashion Institute of Technology (FIT) where students learn how to edit and archive digital assets in photography.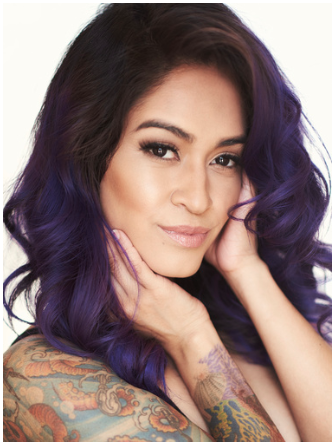 Born and raised in Brooklyn, NYC, visual artist Julissa Lopez discovered her passion and love for makeup while attending The Fashion Institute of Technology. Upon graduating in 2004, she served as a makeup artist for the world renowned Patricia Field boutique in NYC. Julissa went on to work with acclaimed beauty brands such as Mac, Urban Decay, and Bobbi Brown.

Referring to her clients as "blank canvases," Julissa combines her art background and a thorough knowledge of makeup to derive a innovative approach to her clients. Her vast experience in commercial, fashion, television, and bridal have provided the skills to excel in her field. Julissa's intuitive ability to blend her personal style and knowledge with her clients needs makes her the perfect makeup artist for any event, setting or feel. julissalopez.com